Dance Xplosion's Response to COVID-19
Summer 2020 technique classes have been canceled.
Summer Camp, ages 3-8 virtual class: click here.
Due to the uncertainties of class sizes and staffing, the Fall 2020 schedule and registration are on hold.
2020 Recital Photos have been rescheduled for July 25 & 26. Details to come.
Dance Xplosion's mission is to provide students of all ages with an enriching dance experience by offering a variety of dance classes in the genre of dance arts that meet the developing needs of each student. Our well trained faculty is committed to providing all dancers with an outstanding educational experience that is based upon perfecting dance technique in a fun and challenging fashion. We, at Dance Xplosion, are family oriented and pride ourselves on using age–appropriate music, movement and modest costumes in our annual spring recital.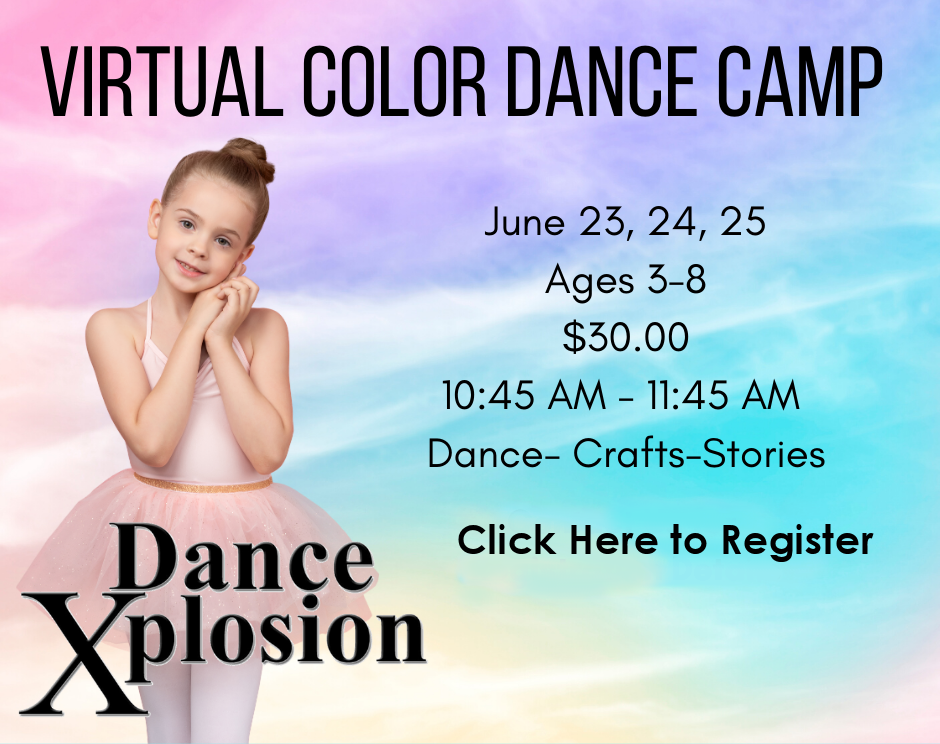 Order the Spring 2019 Recital DVD Today!
We Offer
---